S7 Airlines New Year Campaign
At the end of 2021, we received an order for a New Year's decoration for S7 Airlines. We needed a universal holiday image that could be used on all types of advertising media — from a banner on the home page of the site and social media posts to gift bags and check-in counters at airports.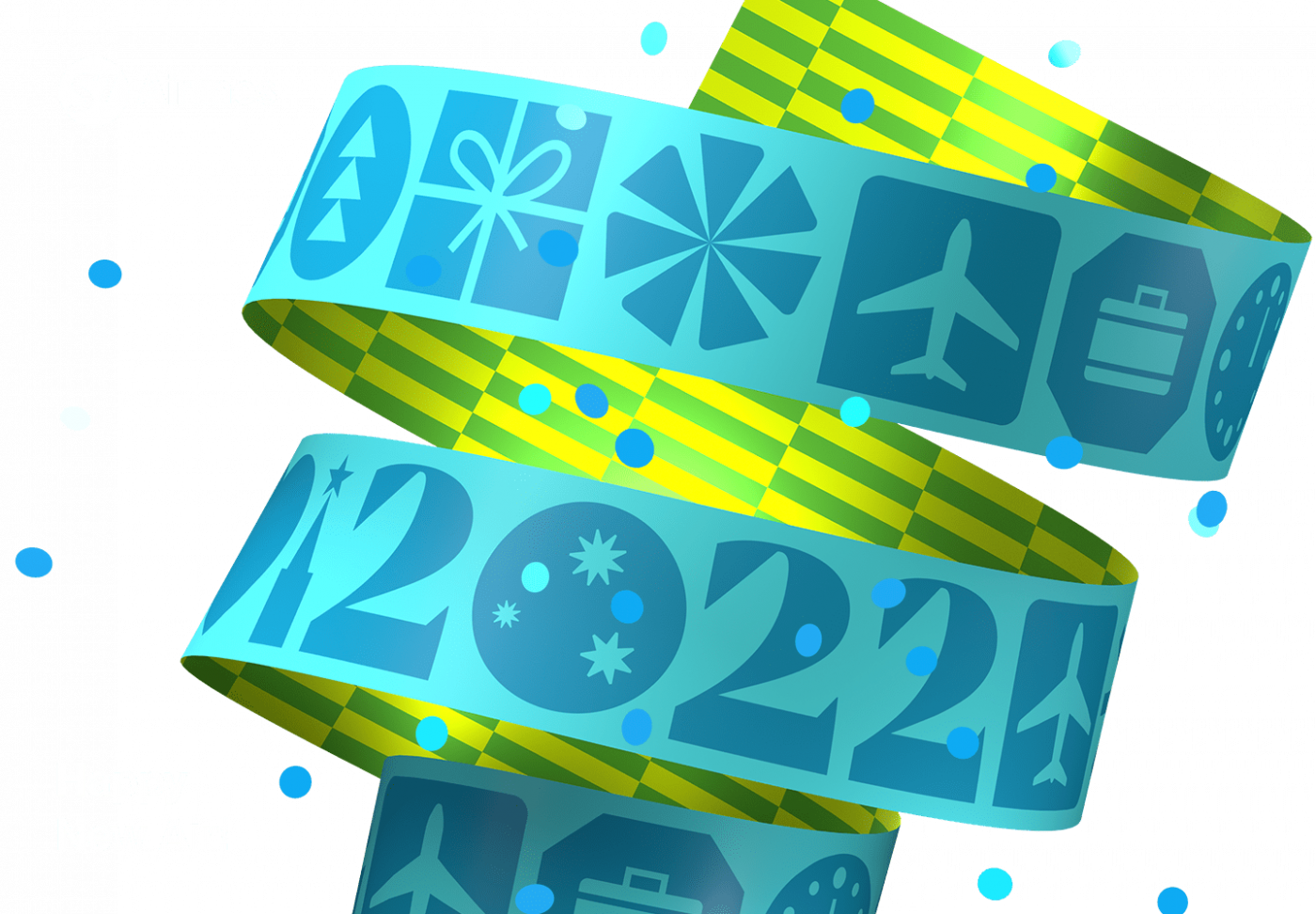 Having studied the wishes of the client, we offered several options, including the most obvious one — with Christmas toys and other attributes of the New Year. However, in the end, we settled on an option no less festive, but a little less straightforward.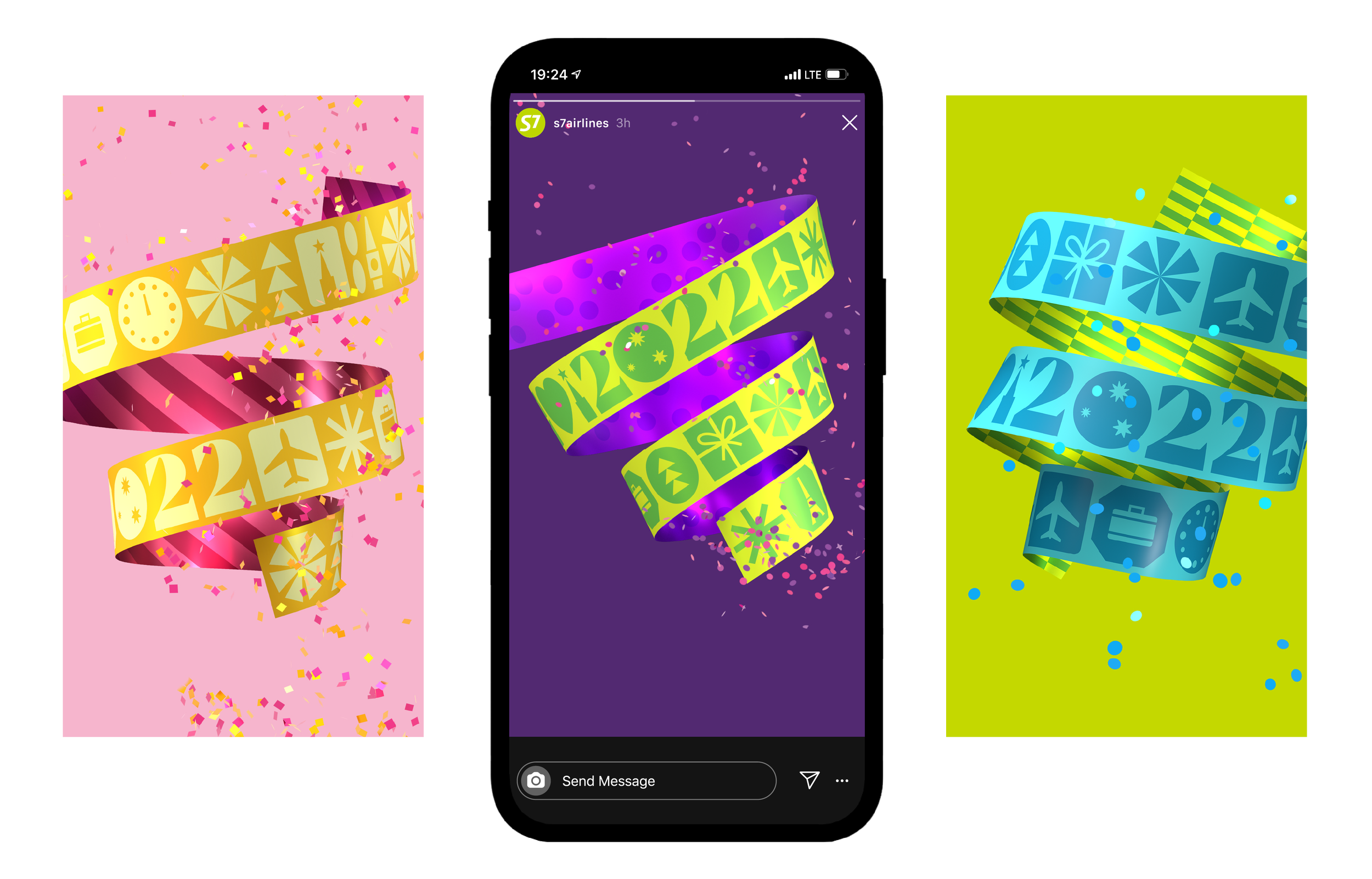 The twisted ribbon became the central element. This is a reference both to gift wrapping and to the New Year's serpentine, around which, moreover, multi-colored circles of confetti fly. Pictographic icons were placed on the ribbon: some are associated with the New Year, others are associated with travel and air travel.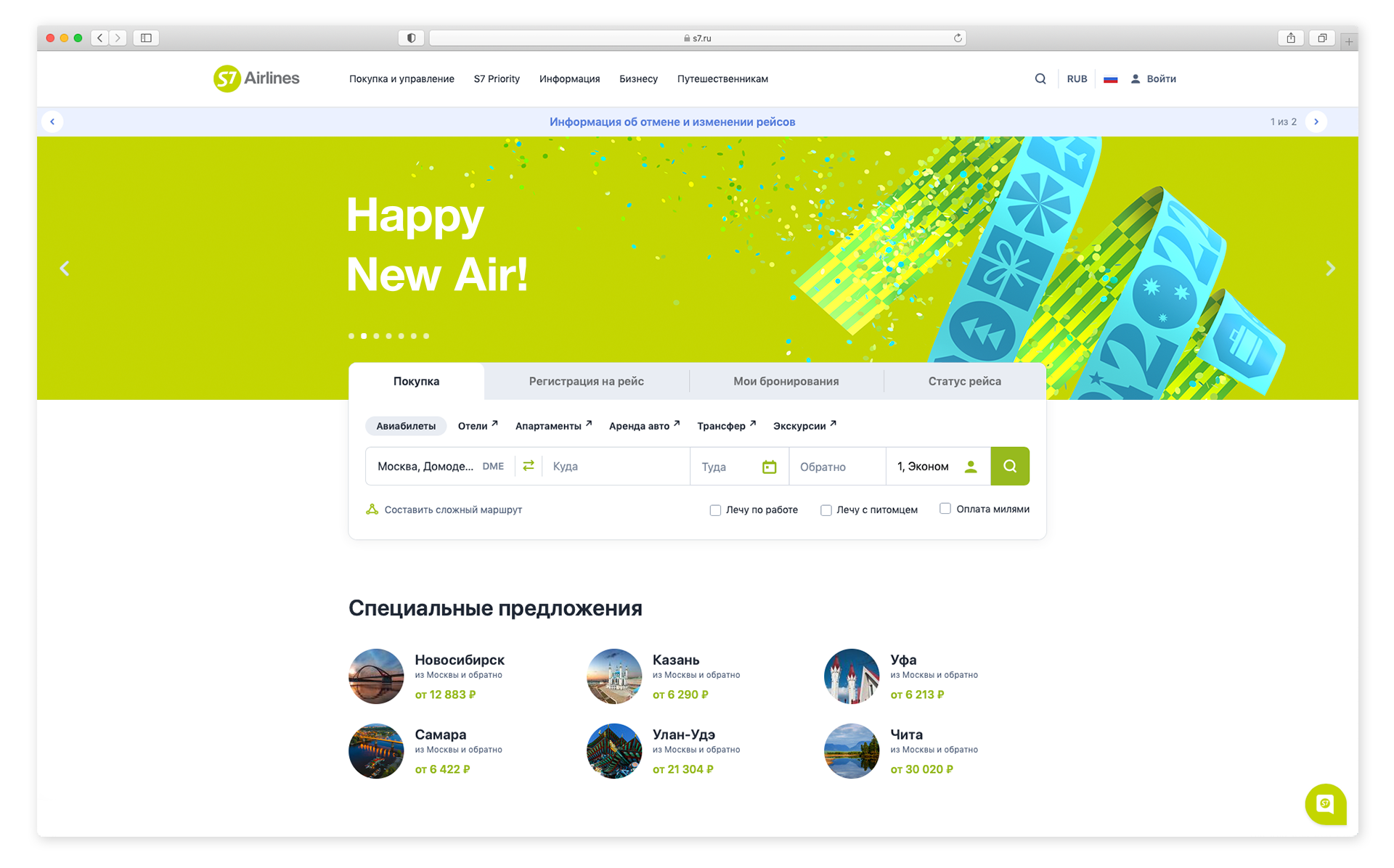 While working on the New Year's design, we, of course, took into account not only the brief received from the customer, but also the general style of the brand. Therefore, all three final images are made in the corporate colors of S7 Airlines.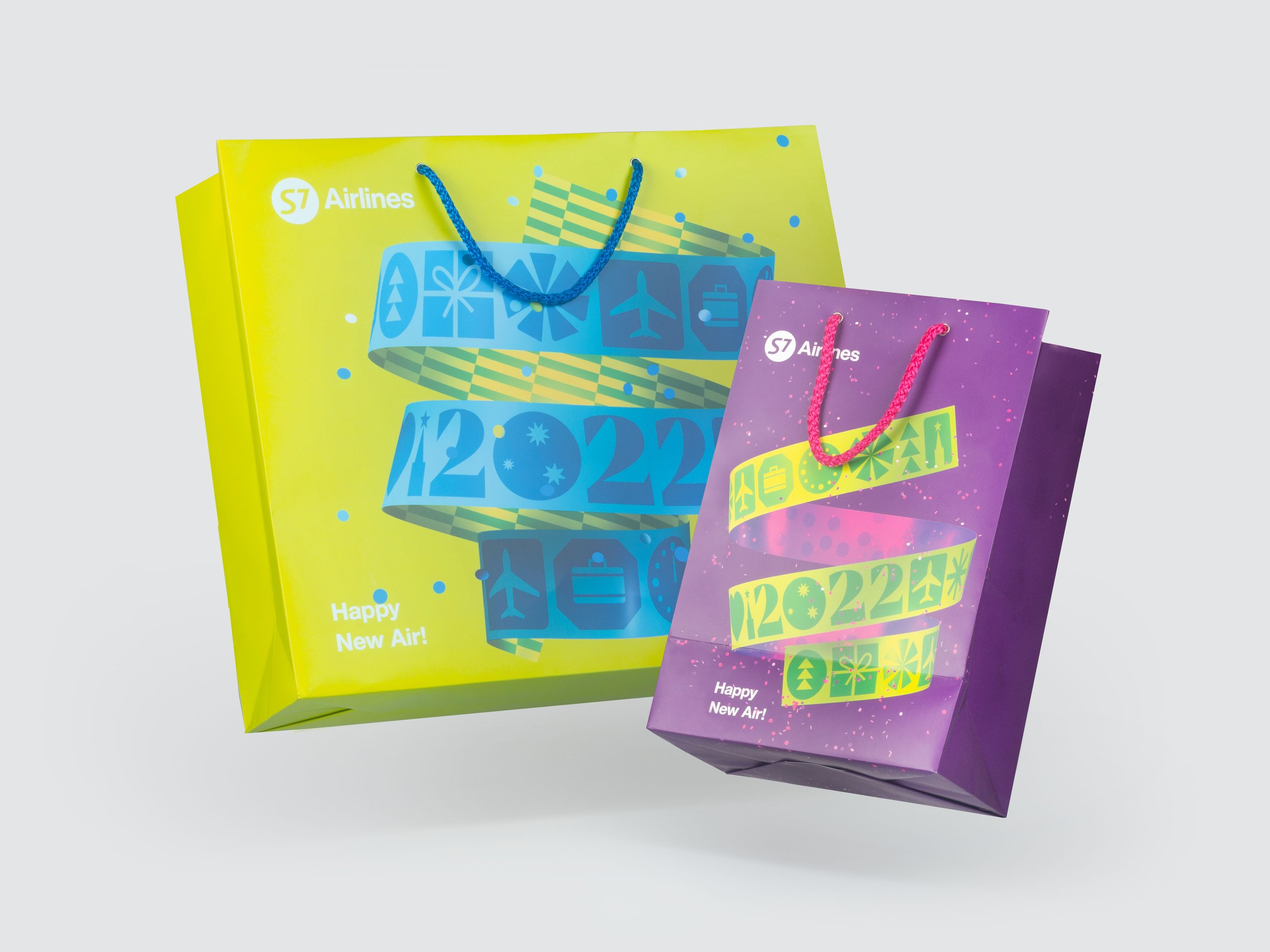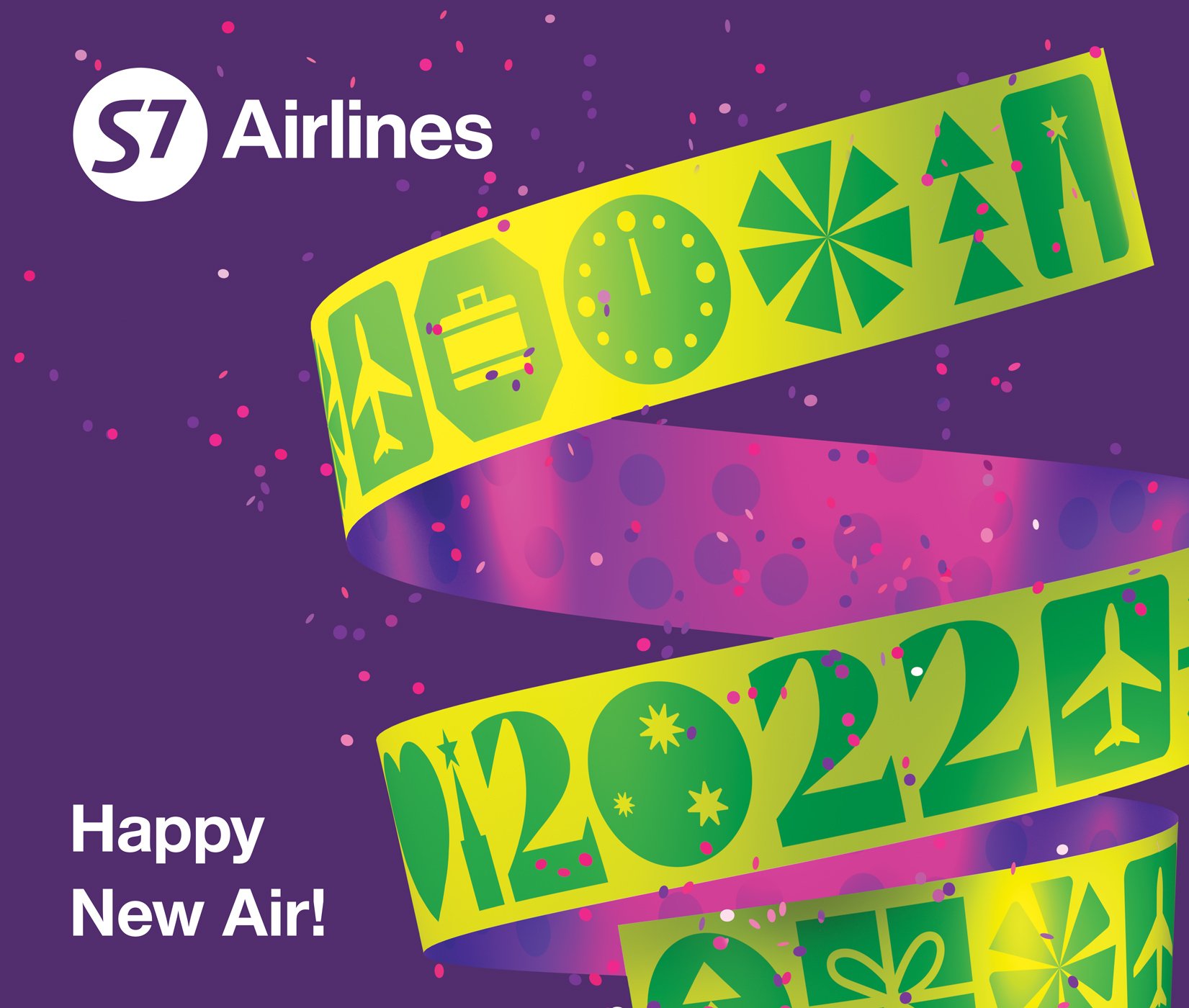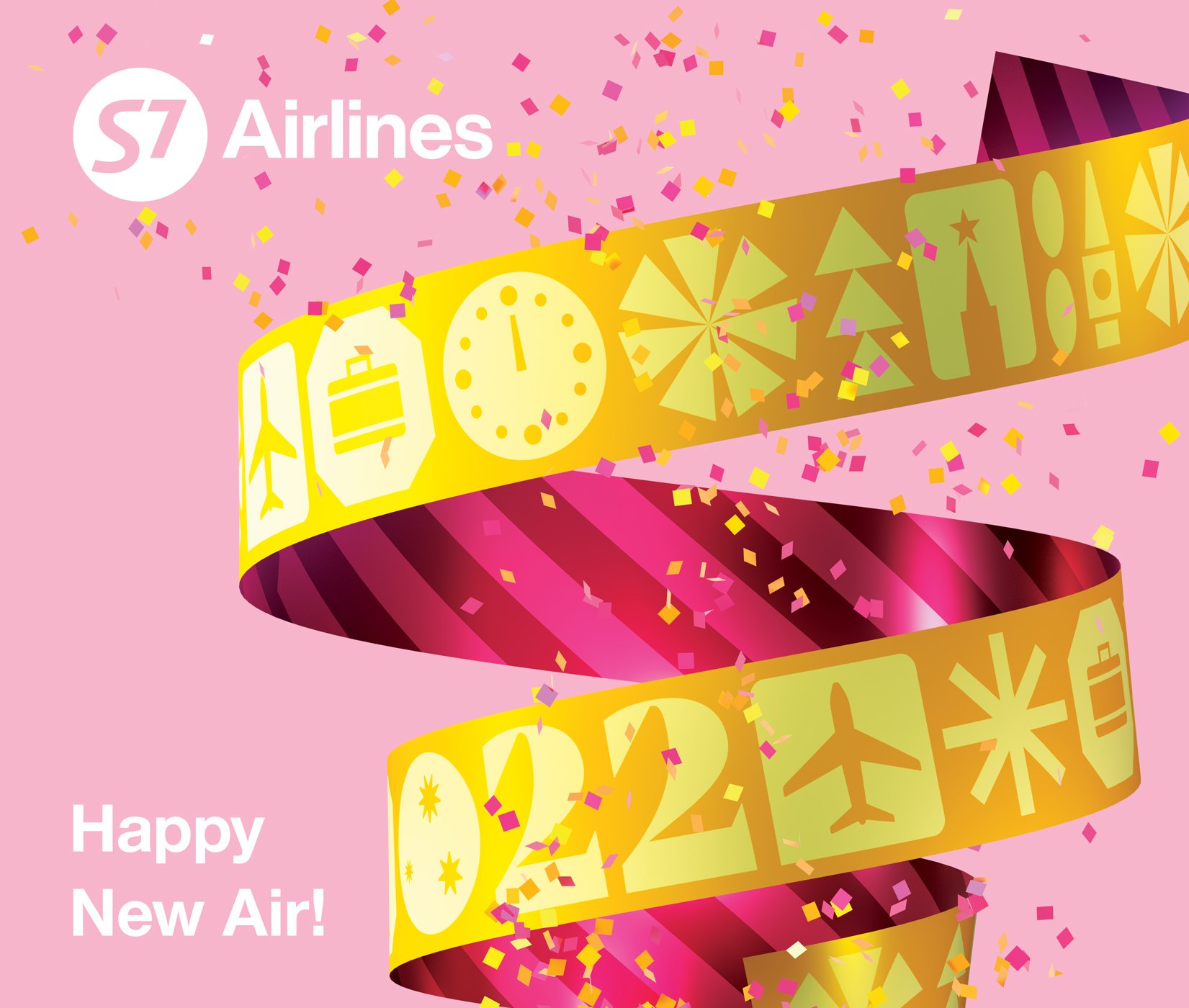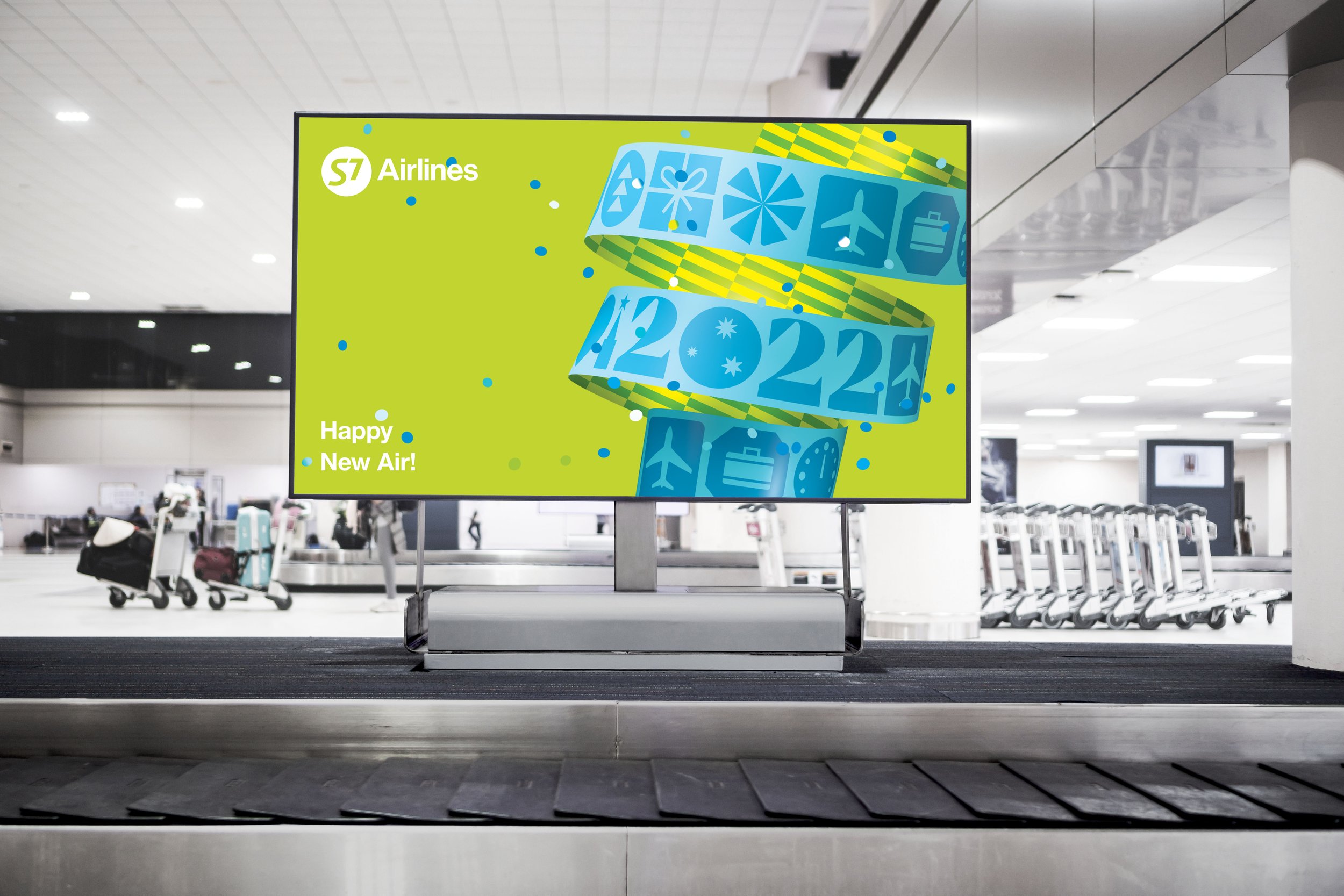 This project was done in 2023
All projects for S7
S7 Check-in
3D illustrations and interface of the terminal for automatic baggage check-in