Fridge No More advertising campaign at Union Square subway station in New York
Branding the entrance to the Junior Square station in the New York subway was our third joint project with the food delivery service Fridge No More.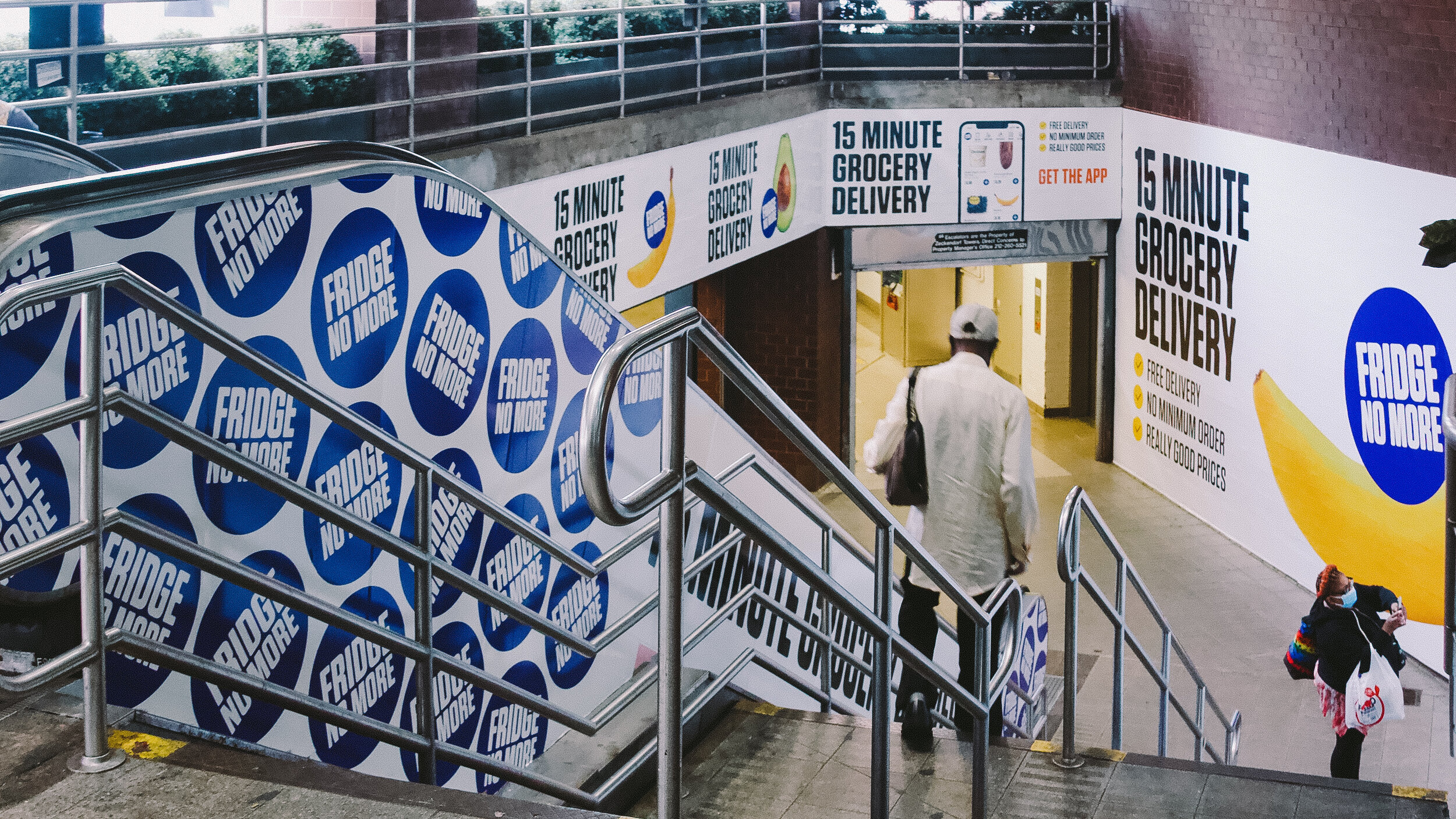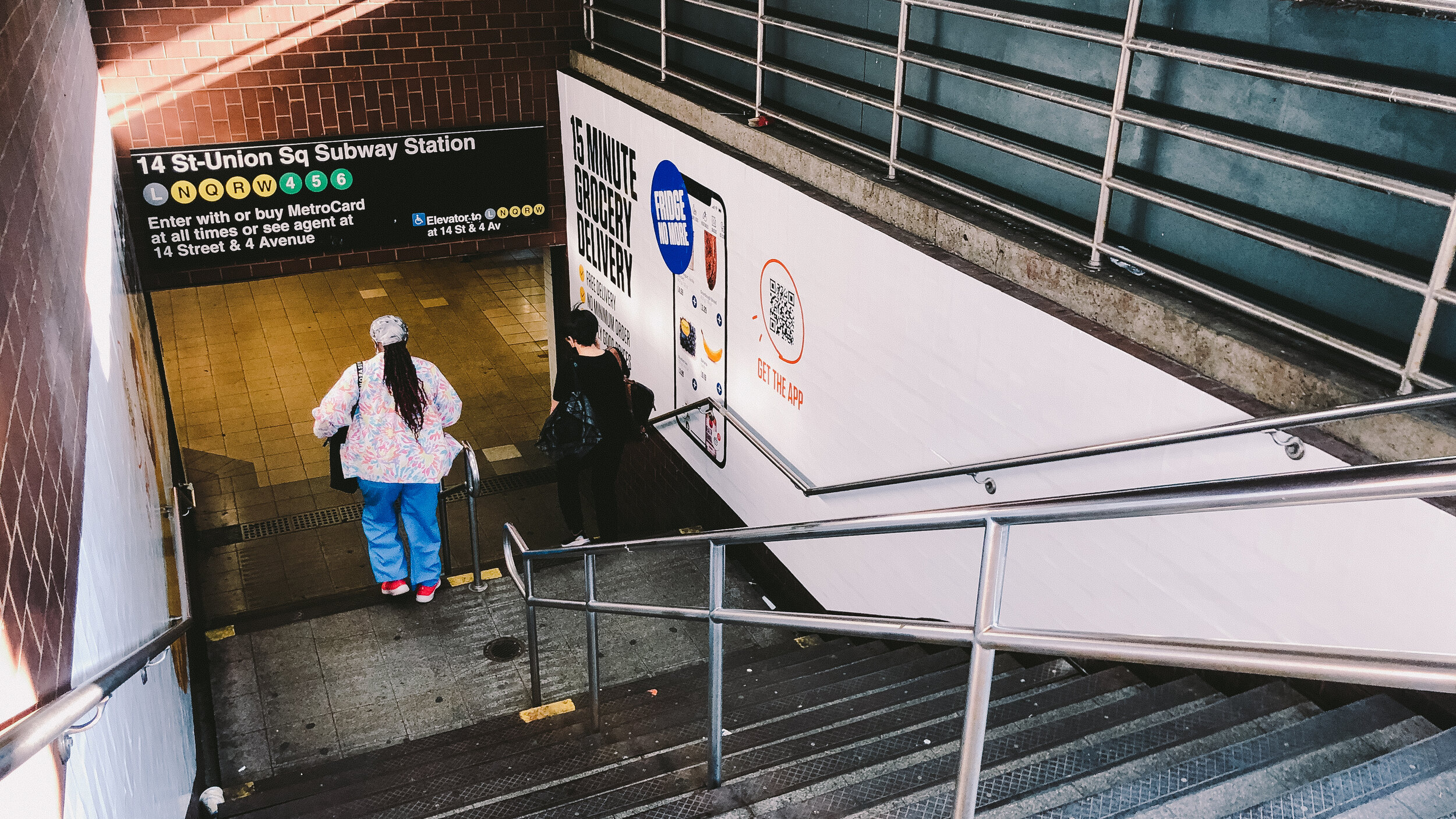 While working on the Bedford Avenue station and the Pennsylvania Station, we fine-tuned the main processes and learned how to quickly organize an advertising campaign on the other side of the Atlantic Ocean.
So when we designed Junior Square, there was a lot less excitement and a lot more technical execution.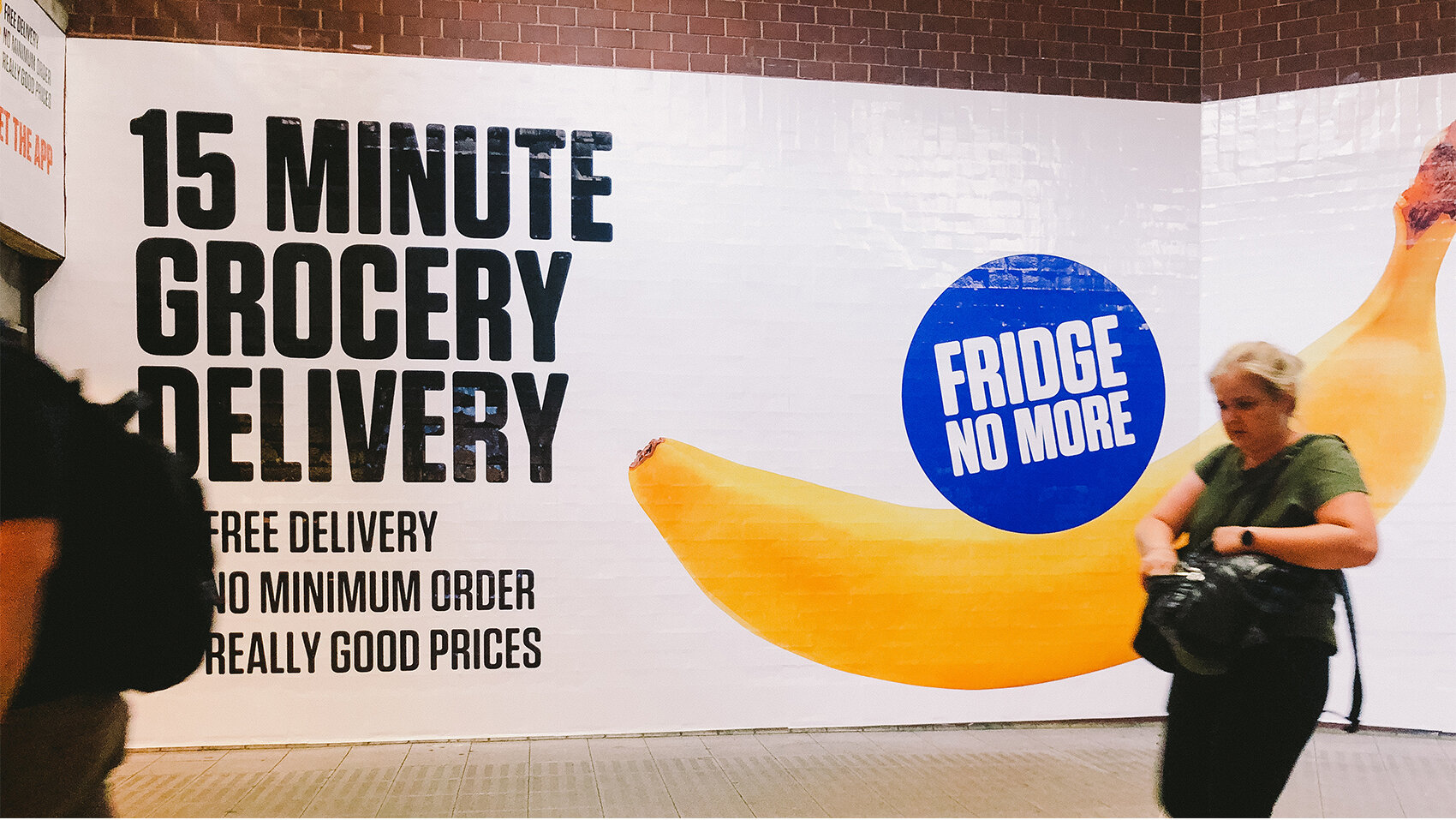 However, this time the deadlines were tight, and the level of responsibility was extremely high. Also because Union Square is one of the busiest stations on the New York subway, more than 30 million people enter it every year.
This project was done in 2023