Fridge No More ad campaign at Penn Station in New York
Branding an entire station is not an easy task in principle. And if the station is located in New York, and you yourself are in Moscow, the complexity and responsibility increase significantly.
In addition, during the preparation for the project, we found out that Penn Station, where we were to place an advertisement for the fast food delivery service Fridge No More, is the busiest railway terminal in the entire Western Hemisphere.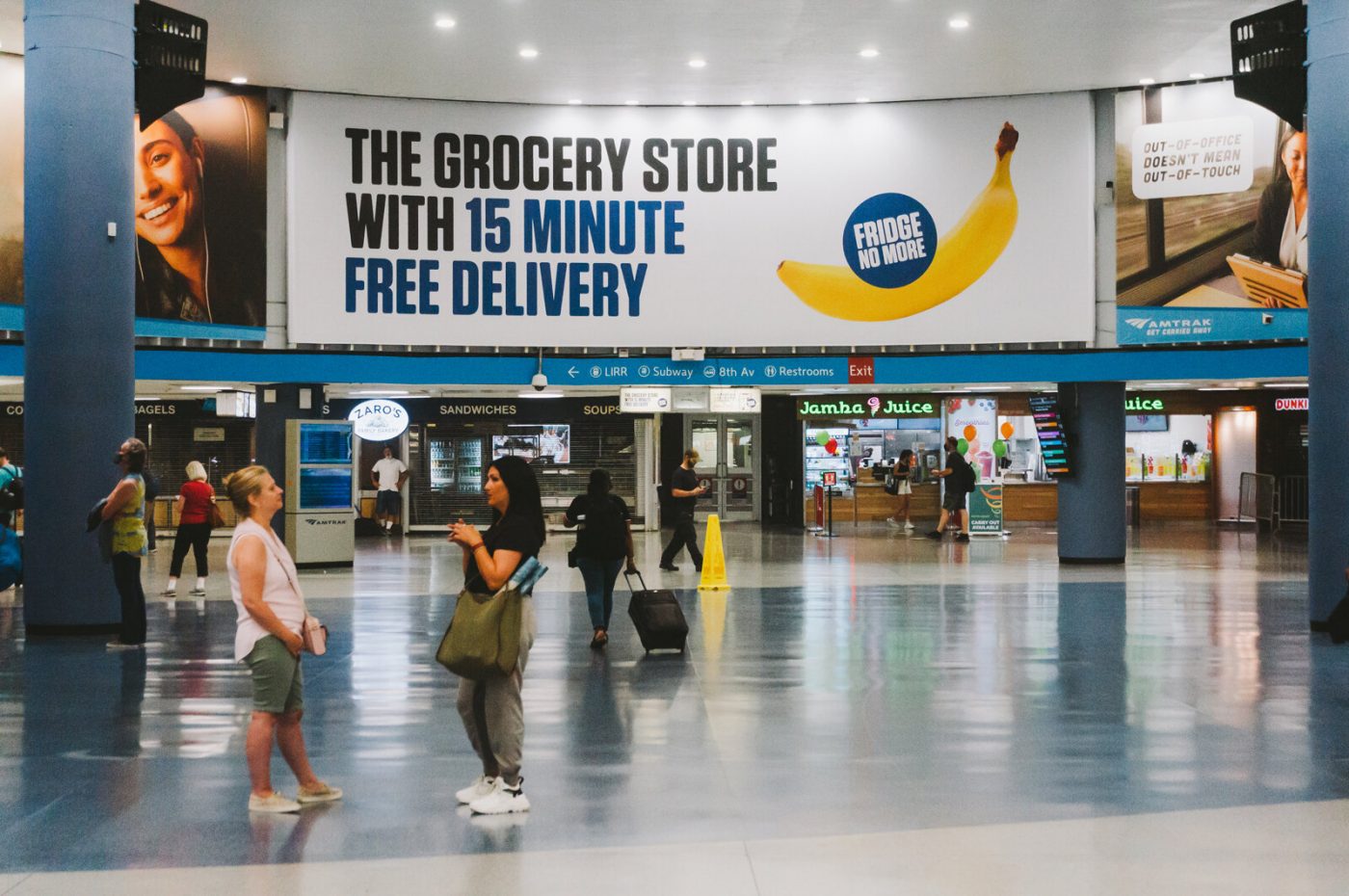 The work had to be handed in on a tight schedule: the schedule of advertising campaigns in places like Penn Station is very tight, downtime is not provided for in it. Fortunately, we already had experience of remote cooperation with Fridge No More, for which we branded the New York subway station.
We already knew all the overseas terminology and layout requirements adopted in America. Plus, we established contacts with local contractors and built interaction taking into account the time difference.
In a word, everything was clear with the technical part, the impressive volumes did not frighten us — on the contrary, we wanted to prove to ourselves and the customer that our studio could handle the whole station. As for the creative component, we deliberately decided to abandon visual diversity. We reasoned like this: people are in a hurry to get on the train or run to the subway, they have no time to look at the pictures and go into details. Therefore, in order for advertising to be effective, it must be as intelligible as possible and even a little intrusive.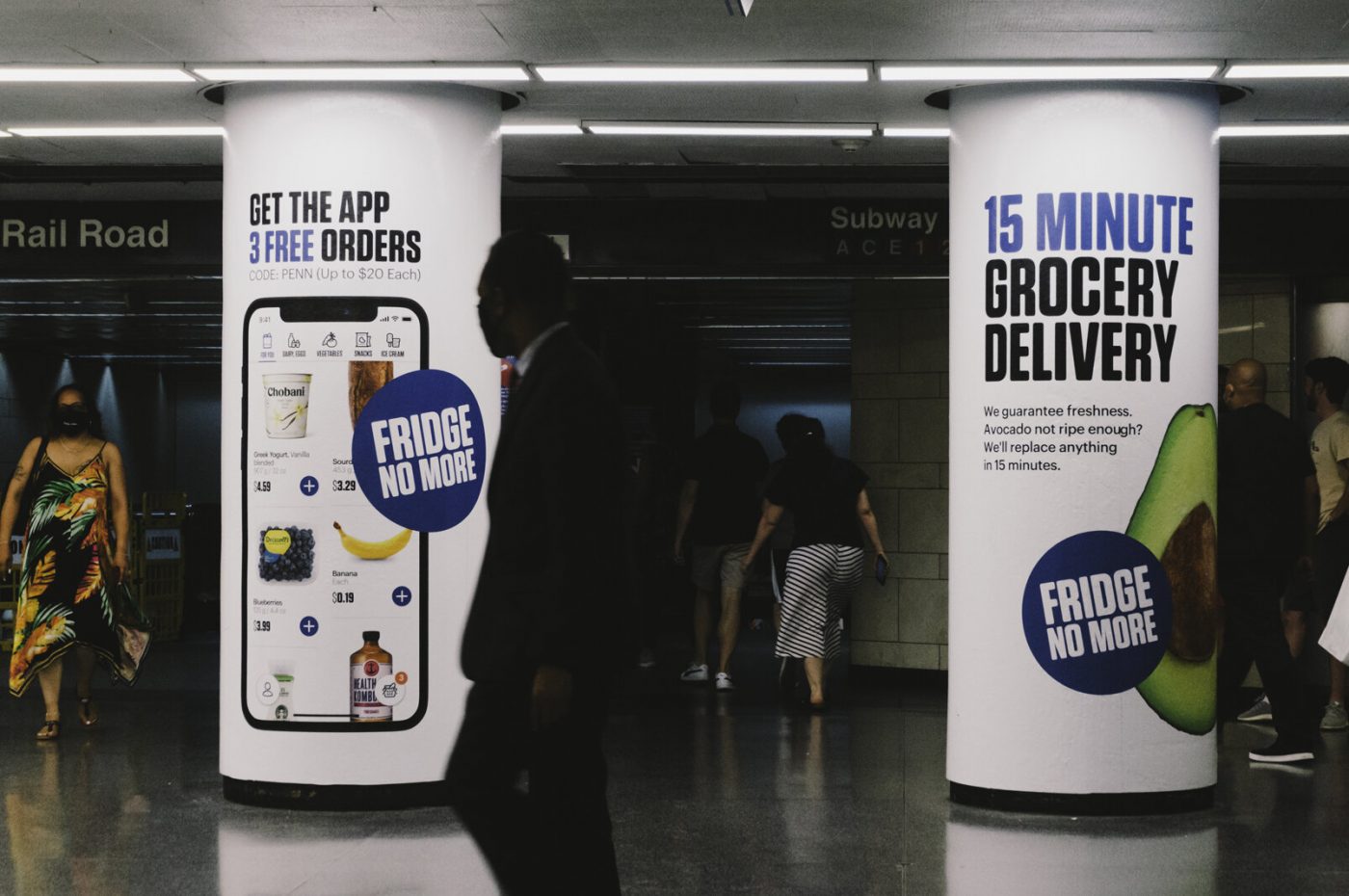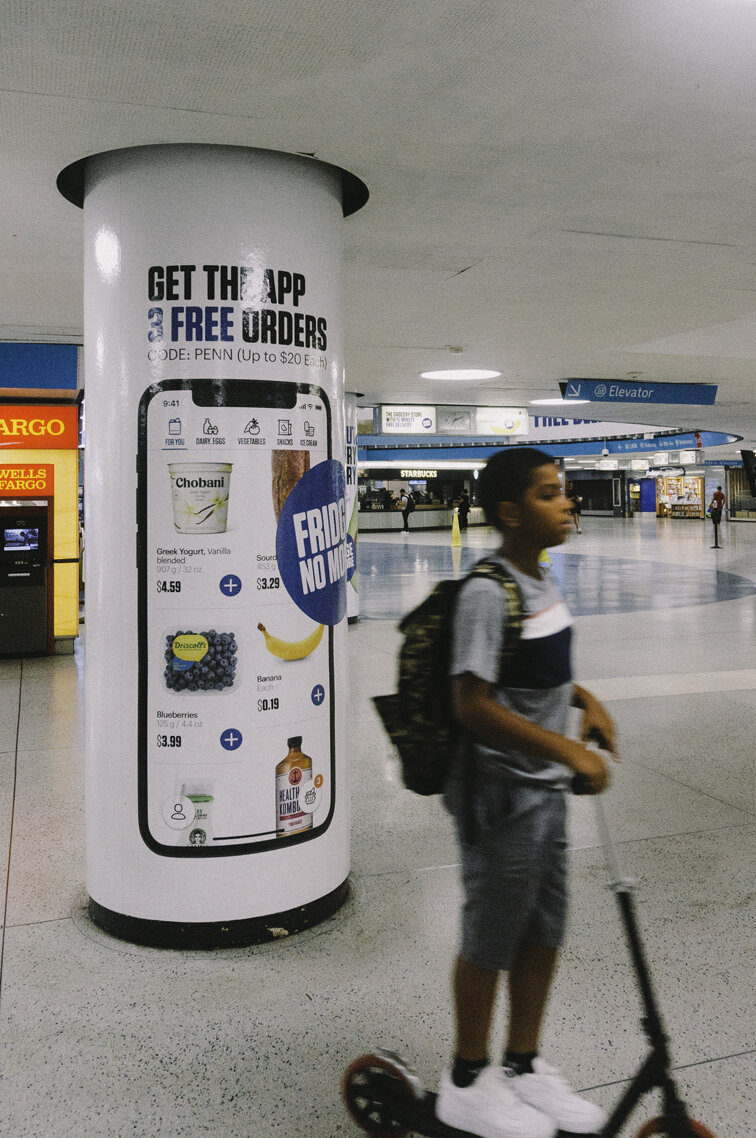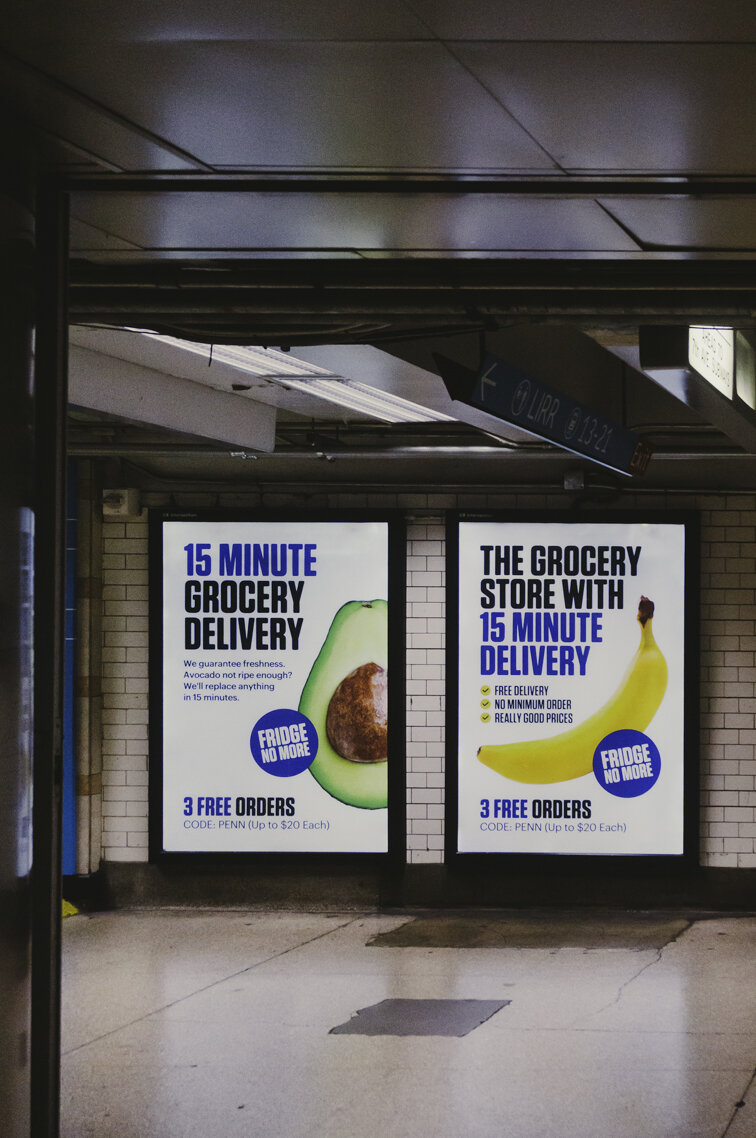 That is why at Penn Station advertising is the same on almost all surfaces. However, it does not look monotonous, because the surfaces themselves and the media are different: from ordinary posters on the walls in the passage and round columns to lightboxes with clocks and the ceiling.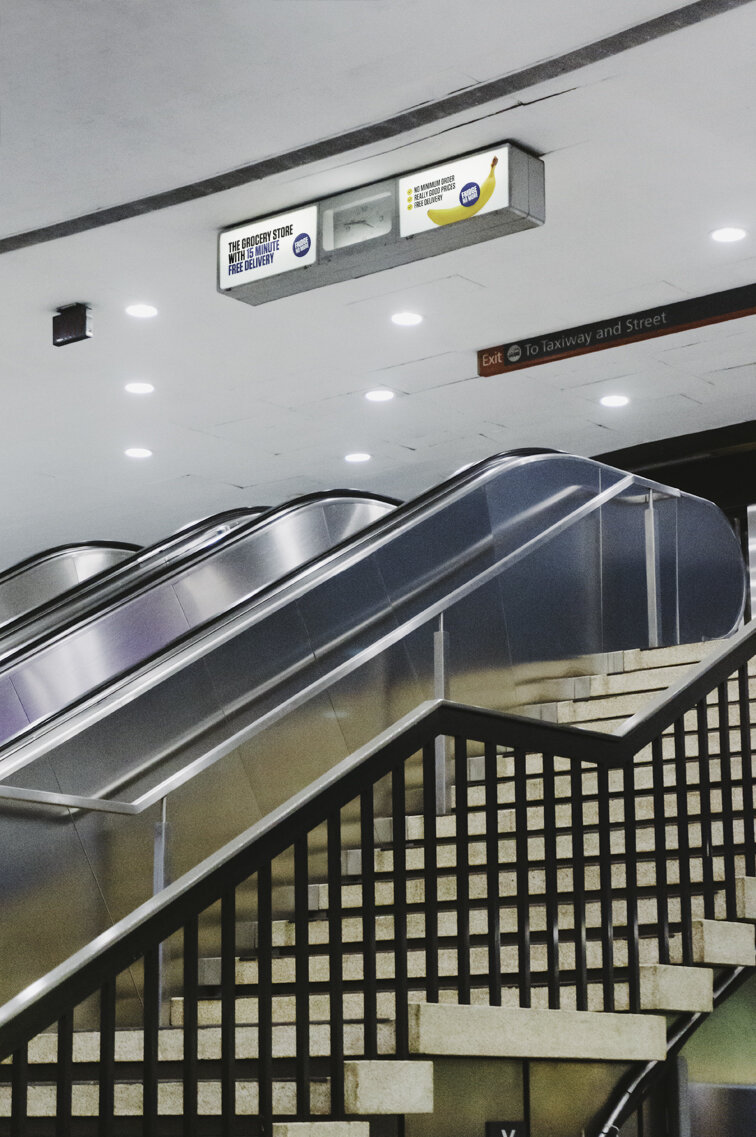 And although we had to bring all advertising at Penn Station to a common visual denominator, in some places we managed to create non-standard formats.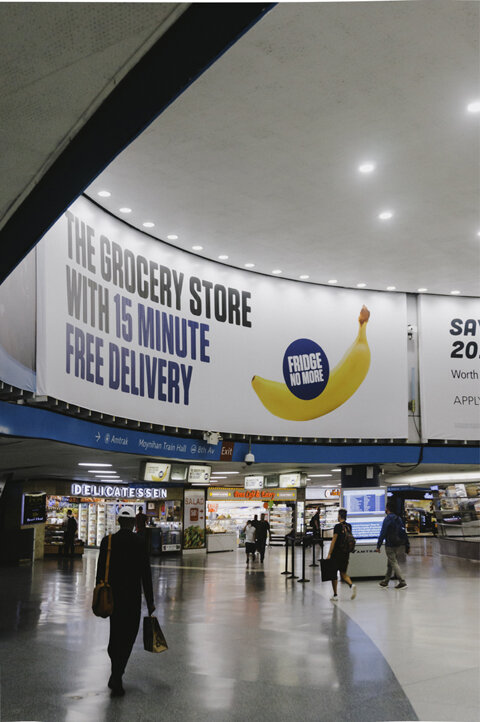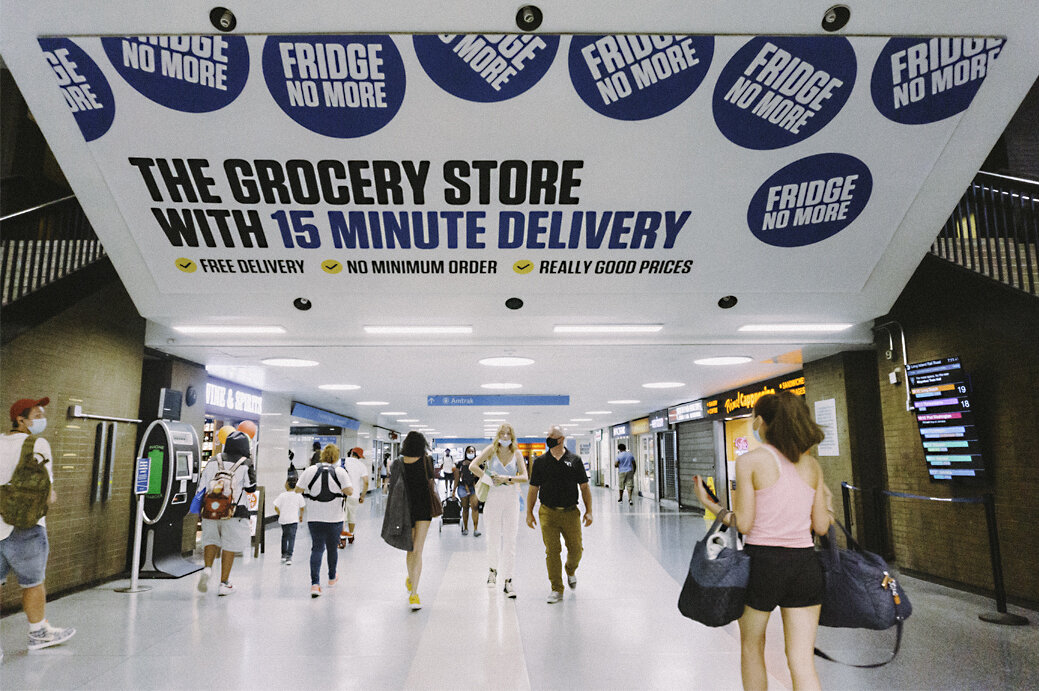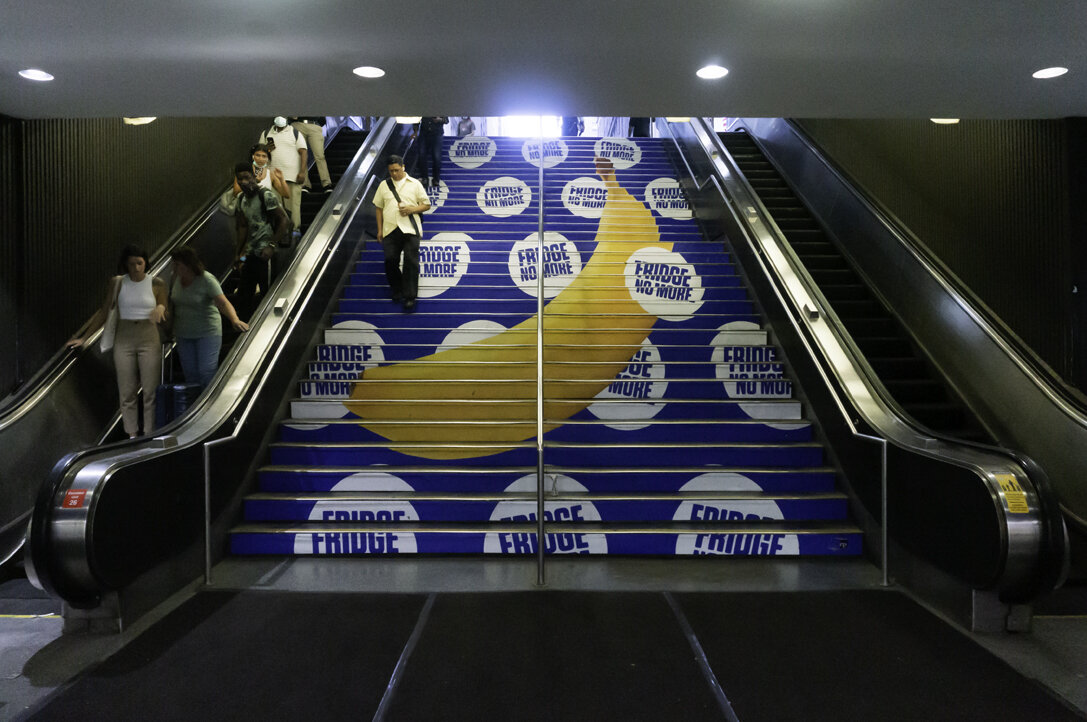 Firstly, we proposed to use on advertising media not only the classic Fridge No More banana, but also avocado, another symbol of ripeness and freshness of products. Secondly, we made a separate bright pattern for the stairs: a yellow banana on a blue background, surrounded by company logos.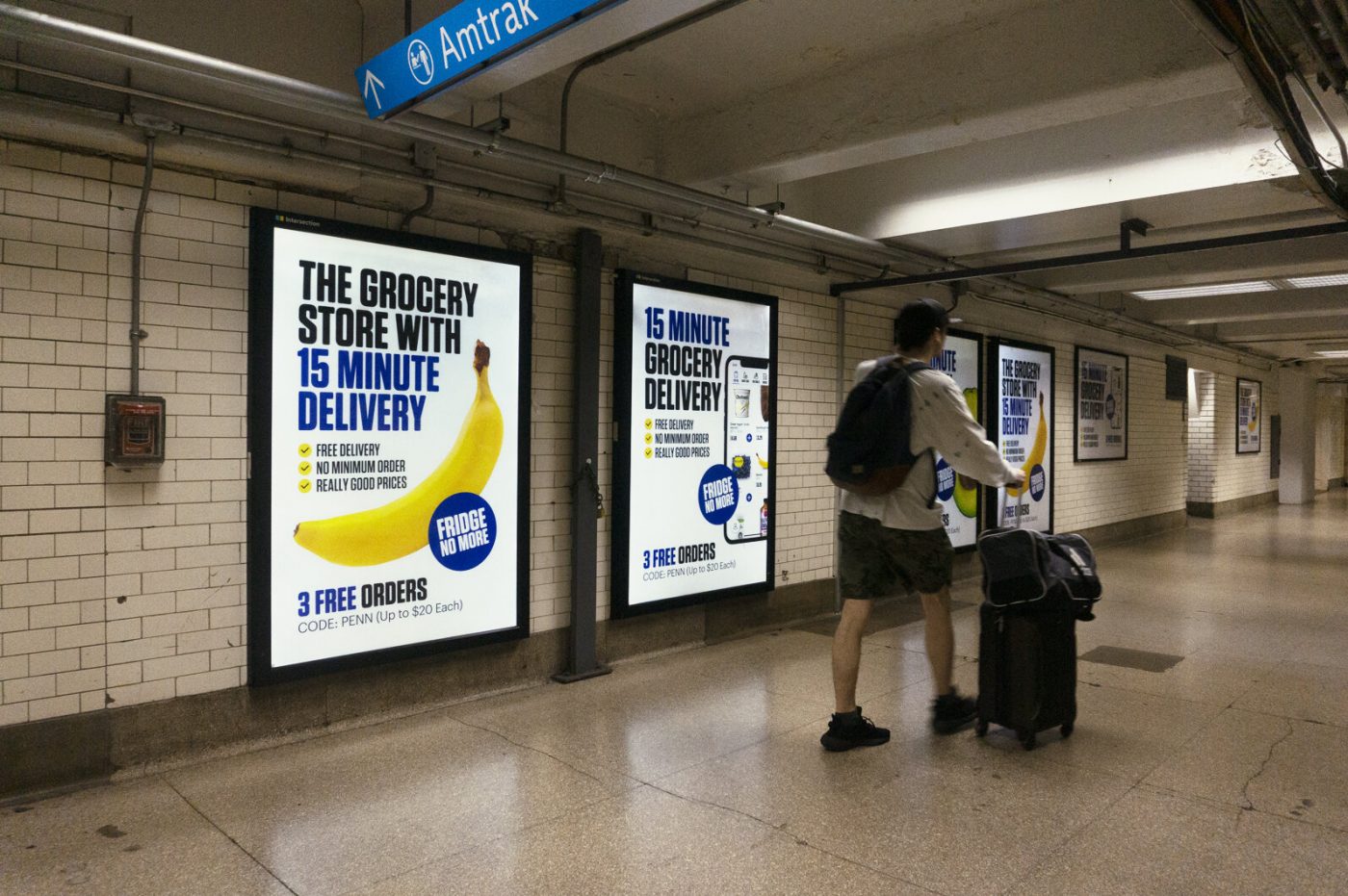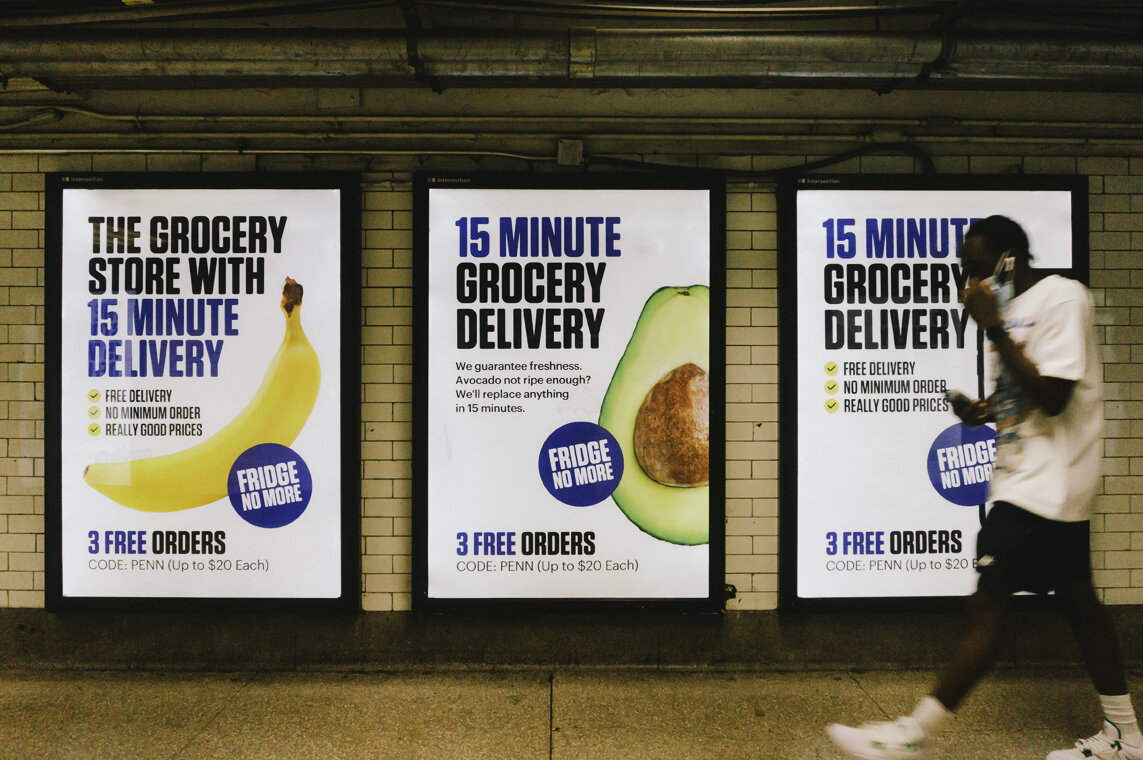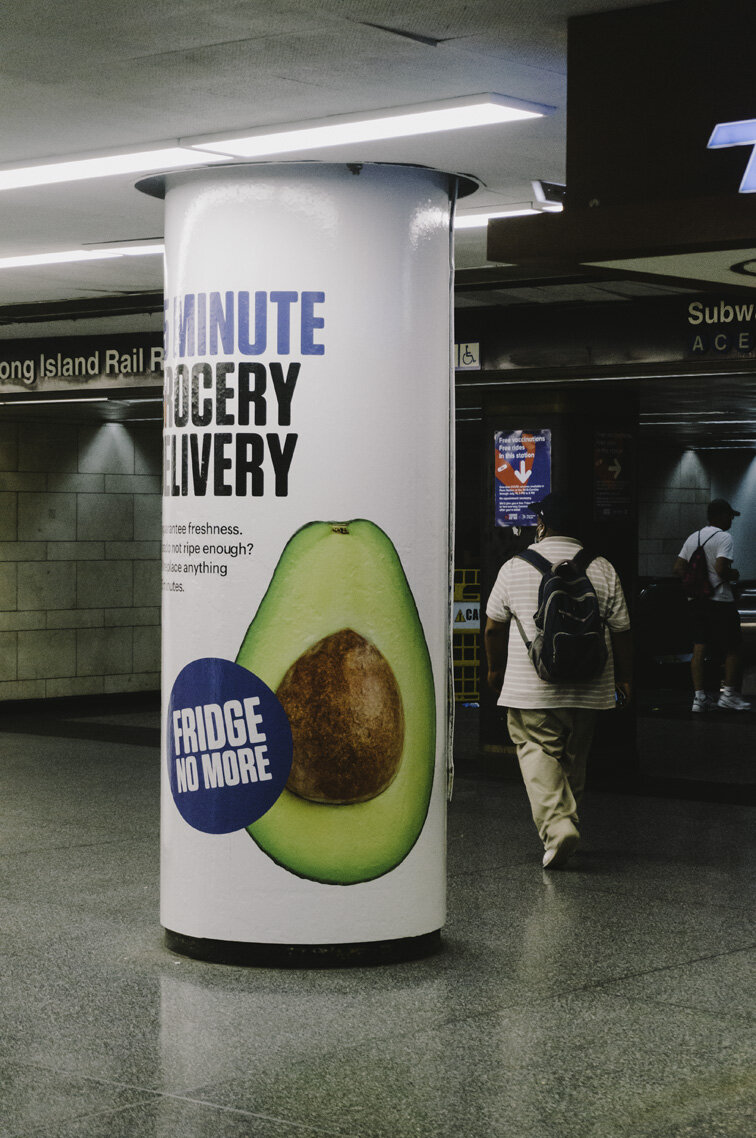 So there was a lot of work with the space at the station: if we translate our work into numbers, we got 18,500 m2 of advertising space.
This project was done in 2023