Fridge No More advertising campaign at the Bedford Avenue subway station in New York
There is probably no such designer who would not dream of doing a project in New York. At least we thought about it for a long time, and it so happened that our studio received the first large foreign order from the city of our dreams. Grocery delivery service Fridge No More asked us to brand the entire Bedford Avenue subway station in Brooklyn.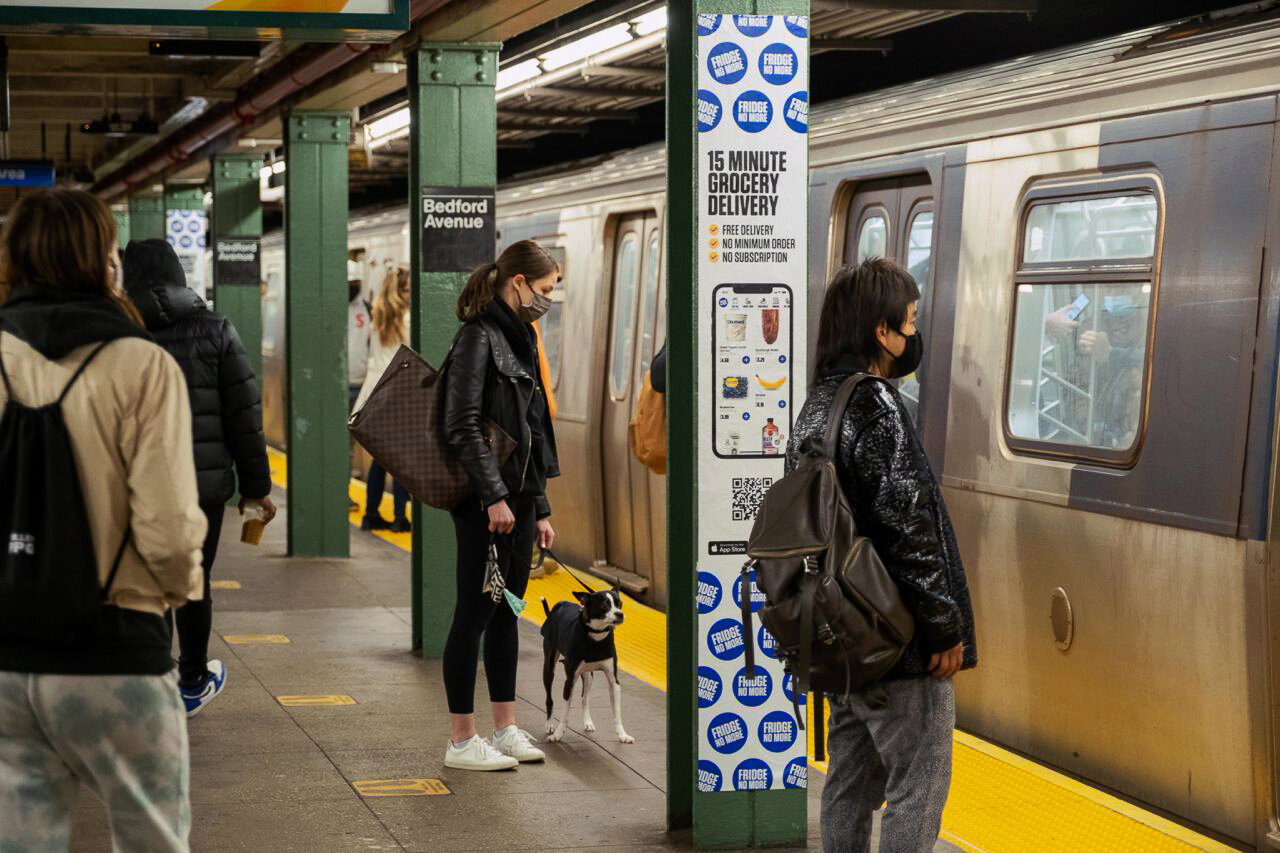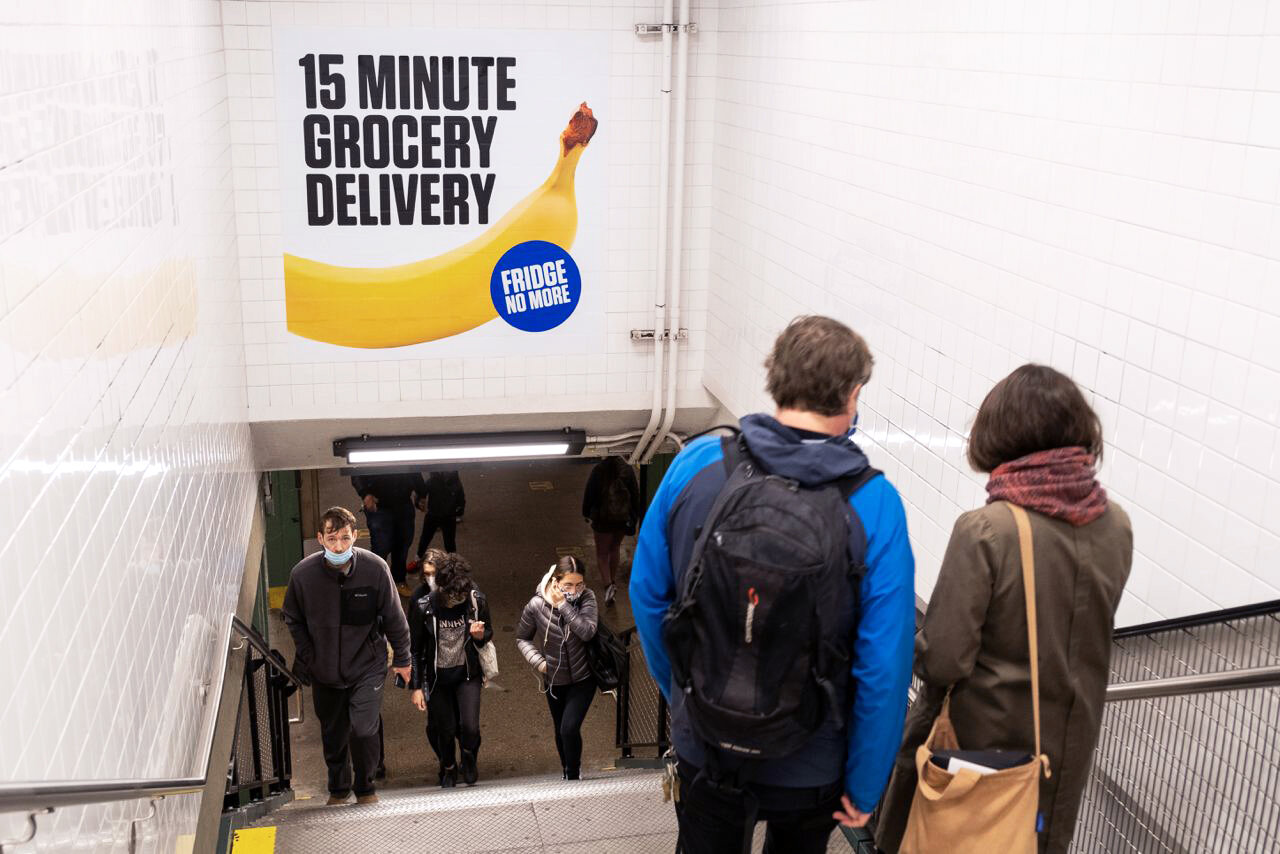 We had to work remotely, from Moscow, and quickly: there was only a week to prepare all the layouts before they would print on site in the USA. Based on the station plan, we drew advertising media for almost all surfaces: walls, columns, turnstiles and even rotating bars on these turnstiles.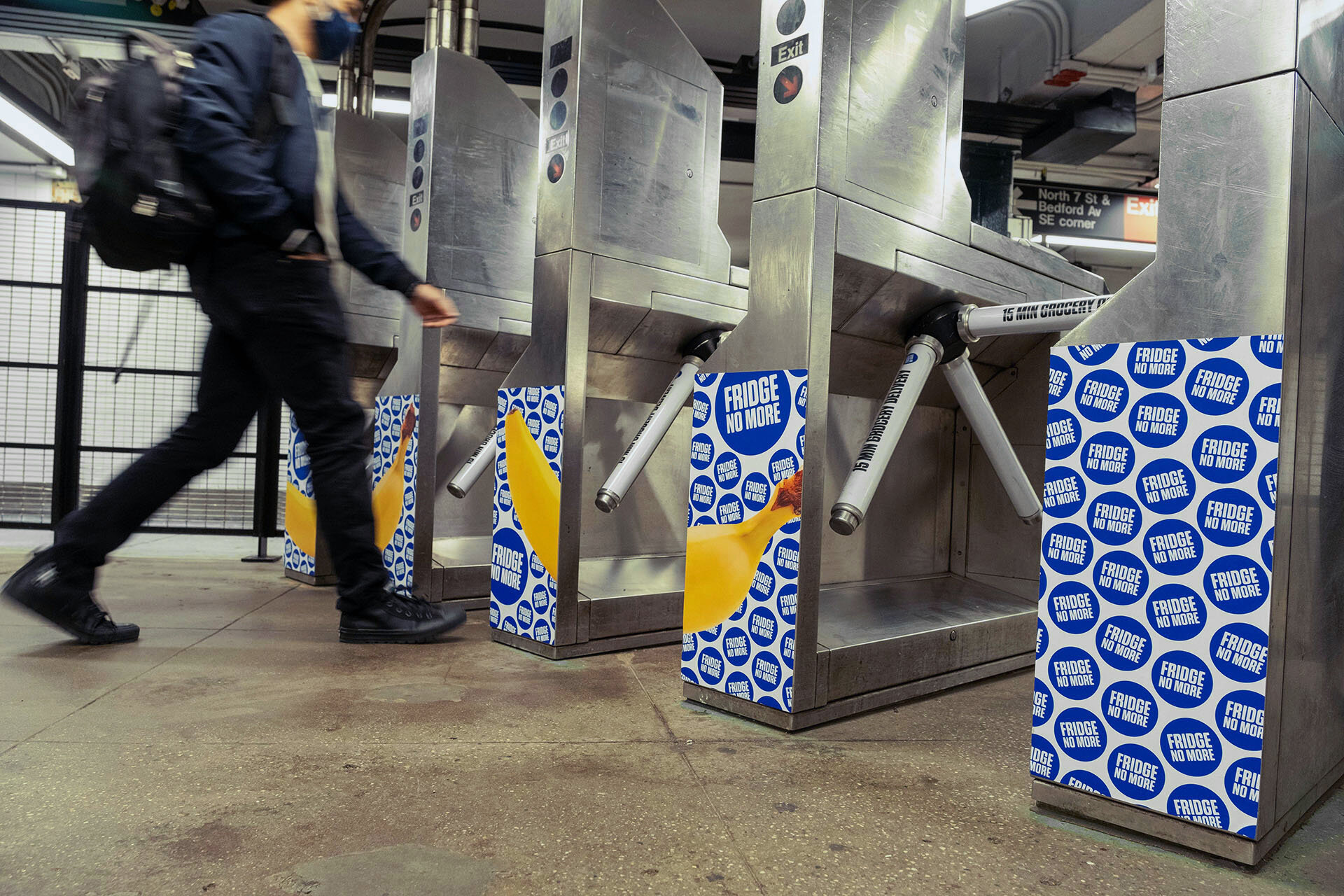 Work on the station was accompanied by a number of difficulties. We communicated a lot with New York contractors, and since there is a seven-hour difference between our cities, sometimes we had to call up at an inconvenient time. We also mastered the terminology adopted in America and, of course, translated centimeters and meters familiar to Europeans into inches and feet.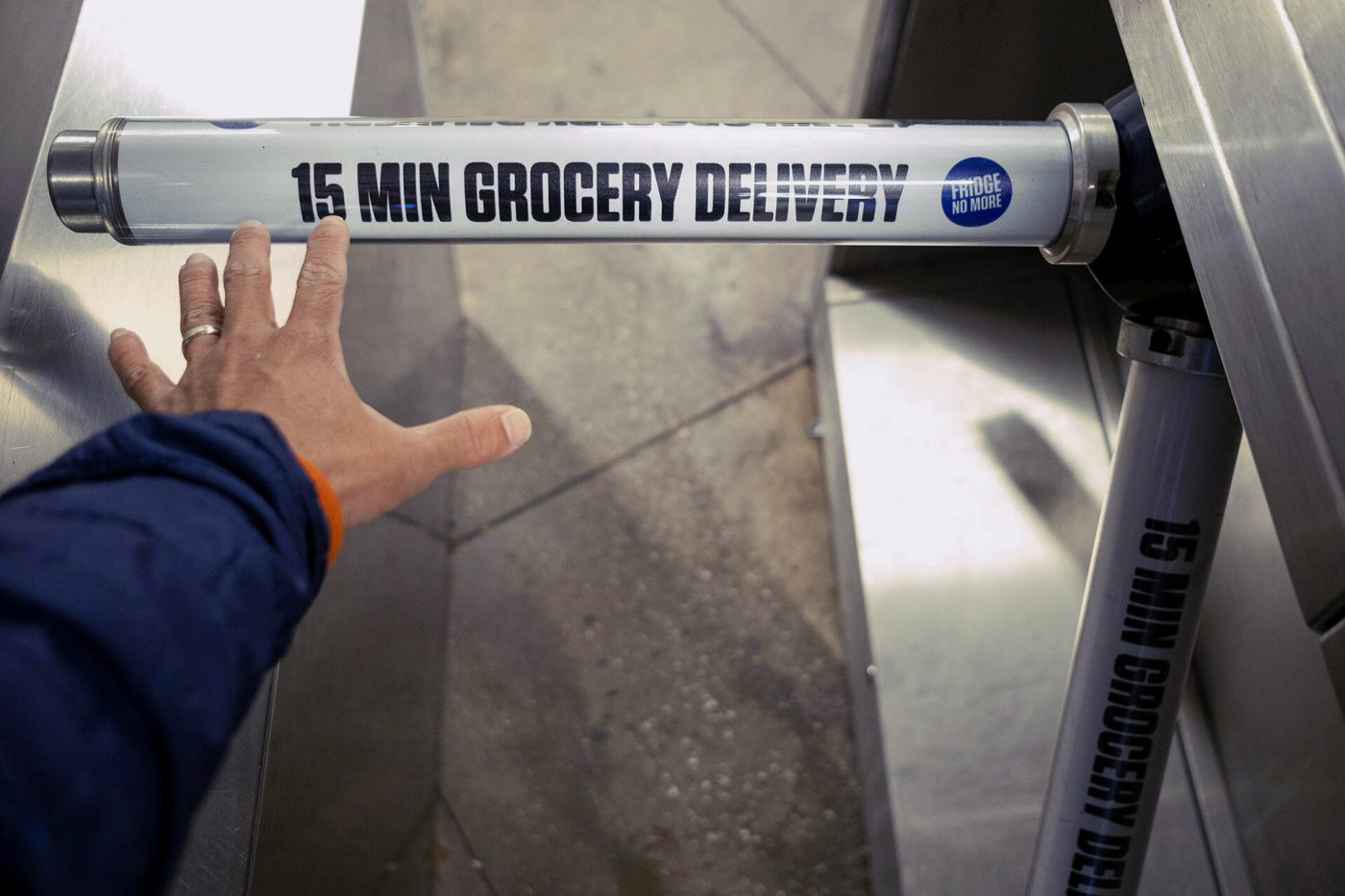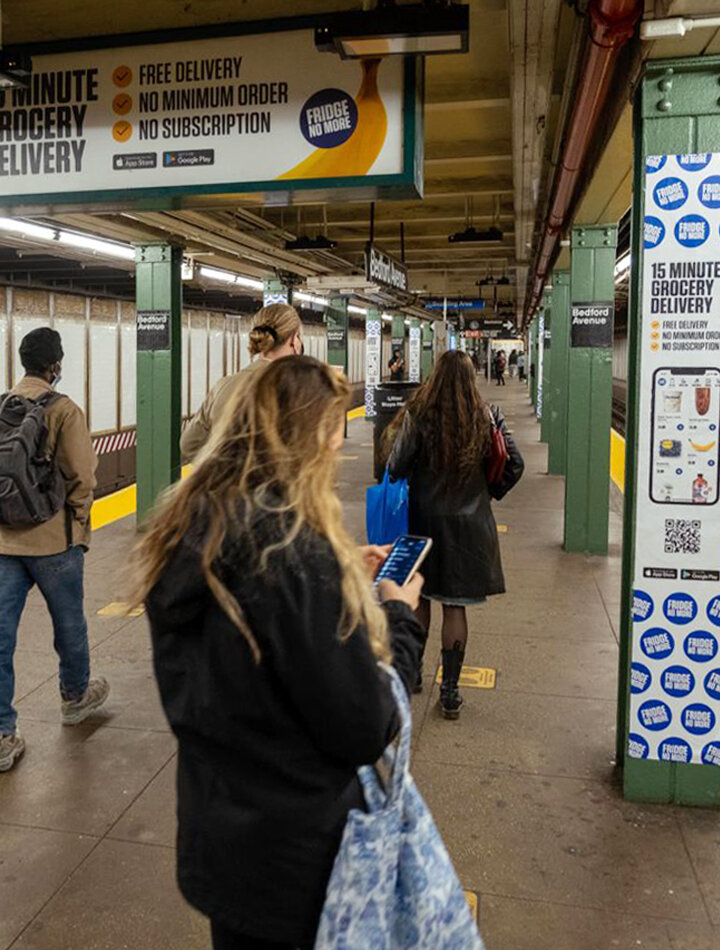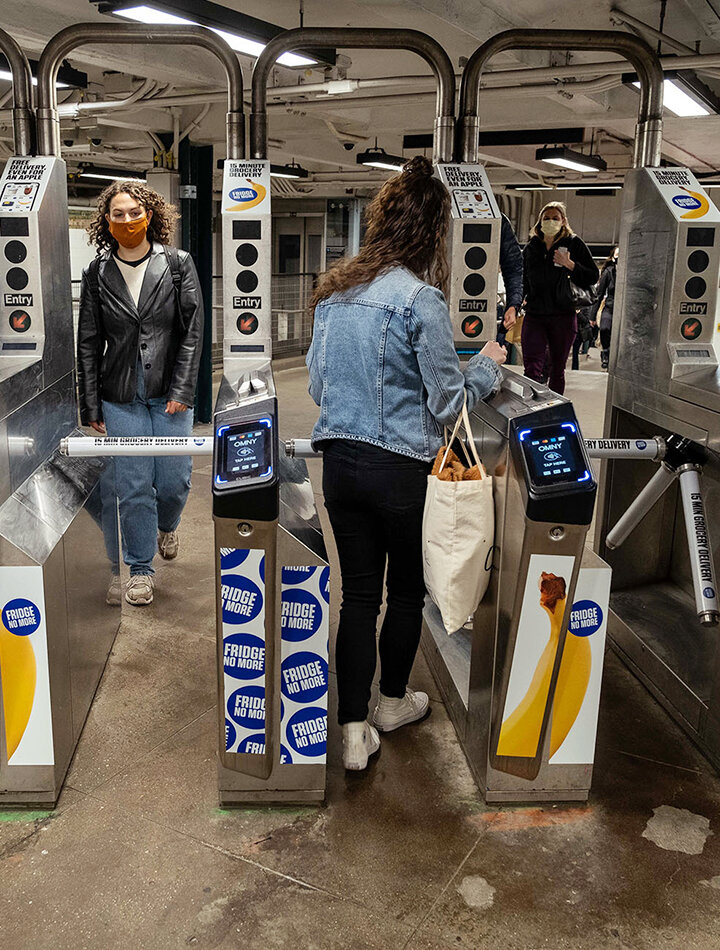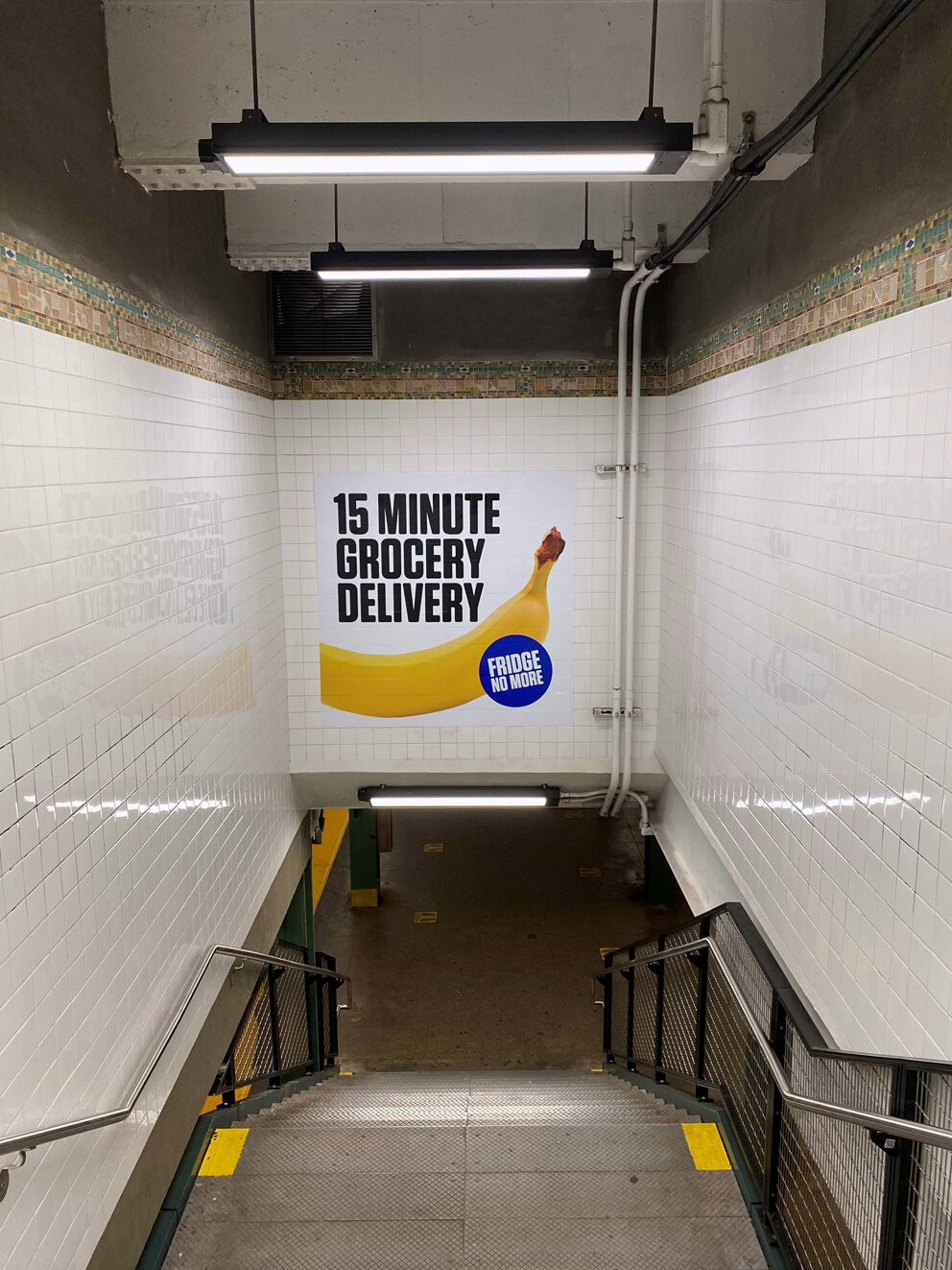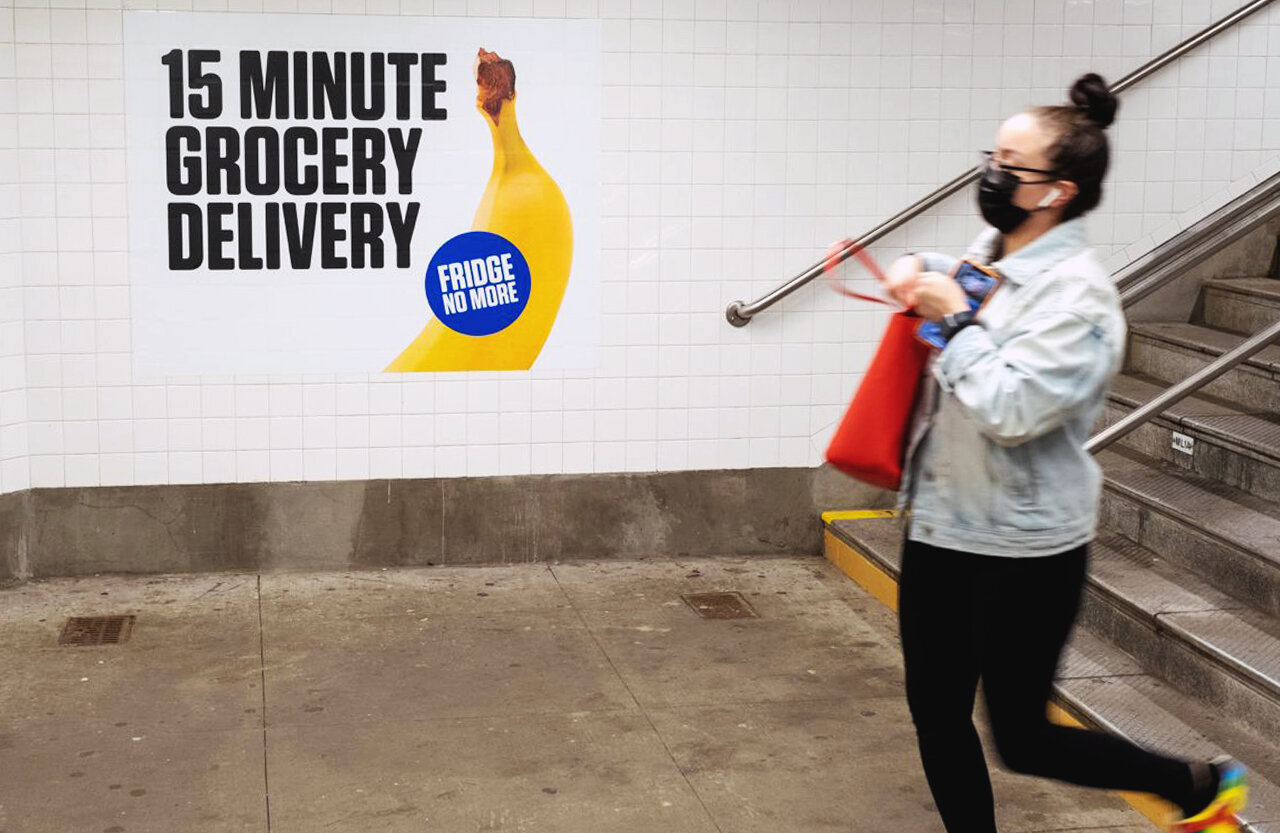 However, when the project was successfully completed, all difficulties were quickly forgotten. Only the valuable experience of international cooperation and pride in the work done on time in a city that once seemed an unattainable dream remained.
This project was done in 2023